Post by Pagan on Apr 14, 2015 18:01:10 GMT -5

Presents
A rec game at Action Paintball (Formerly known as No Limits Park) in Taylor on Saturday, June 13th.
Since this years airsoft season is looking busy we are posting dates early to try and not overlap with other hosts.
Field pictures:
www.actionpb.com/Fields.html
Time: 9:00am-6:00pm Gates will open at 9:00am.
Cost: $20.00
FPS: MIA standards.
We are going to be enforcing a 1.55j energy limit on all polarstars and a top FPS of 540 for semi only firing replicas.
Eye Protection: Full seal goggles are required. NO GOGGLES, NO SHOOTING, NO EXCEPTIONS. Mesh goggles are NOT allowed.
You must sign a waiver. If you are under 18, your parent or guardian must sign the waiver as well.
The waivers for Action Paintball ( formerly known as No Limits :-) ) are now kept/filled out online at: actionpb.com/
Briefing/ Check in/ Chrono : 9:15-9:45 AM
Trigger Time starting at: 10:30 Am. Please note, if you haven't chronoed by 9:45, you will have to wait until after the first game is started. We're done waiting for people.
Break for Lunch: Whenever people feel up for it.
Ending: 6:00 PM
There will be no ammo restrictions or player caps as it is a rec game.
Action Paintball (No limits) Rules:
Barrel condoms are required in the safe zone. These are available at most sporting goods stores or you can rent or purchase them at the field. Covers can not be homemade.
Anyone between 12-14 years old must come with an adult.
Full face masks, balaclavas, lower half mesh face protection or something along those lines are required at no limits for everyone attending due to their new insurance. They are pretty laid back about this but just make an effort especially in the safe zone.
Players 14 and under must wear full face protection/paintball masks at all times.
Things to remember:
Bring a barrel condom.
Bring extra socks (even if it isn't raining).
Location: Taylor, MI
Eureka Rd and Lange St. (just North of Eureka on Lange)
For directions click here:
www.actionpb.com/Hours_Location.html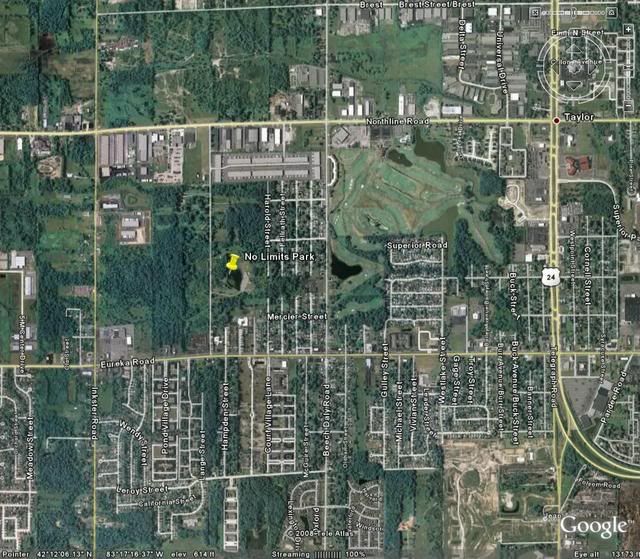 Tents and Canopies are welcome to be set up in the staging area.
Action Paintball is now going to be stocking airsoft gear, so BBs, green gas and other small items will be made available at the field.
There will be a generator available, so charging stations can be set up.
No Limits will be offering $1 slices of pizza at lunch time.
The field owners will be asking if people want pizza when you sign in. You won't have to pay right then, it's just to get a head count so they can order enough.
Roster:
Suicide Kings+?