Post by TheEnd on Feb 16, 2014 1:26:48 GMT -5
Another update of things that have shown up in the past few months. Work has been keeping me busy but I earned a nice promotion to a new department and the big project we had is winding down so I'll have a life again. I actually got to play the last 3 weeks so I'm happy. These shots were taken over several weeks and some have terrible lighting so bear with me. Still working on getting unpacked and finding a good source of light.
Marushin M500 Raging Bull 8.375" Stainless
Oh yeah. I love me some hand canon, and they don't get a whole lot bigger than this one. Makes the MK23 and Desert Eagle look normal. Purchased purely for the fun factor of a giant 6 shot revolver and nothing else. This uses the X-cartridges and is chambered in 6mm as apposed to the more typical for Marushin 8mm.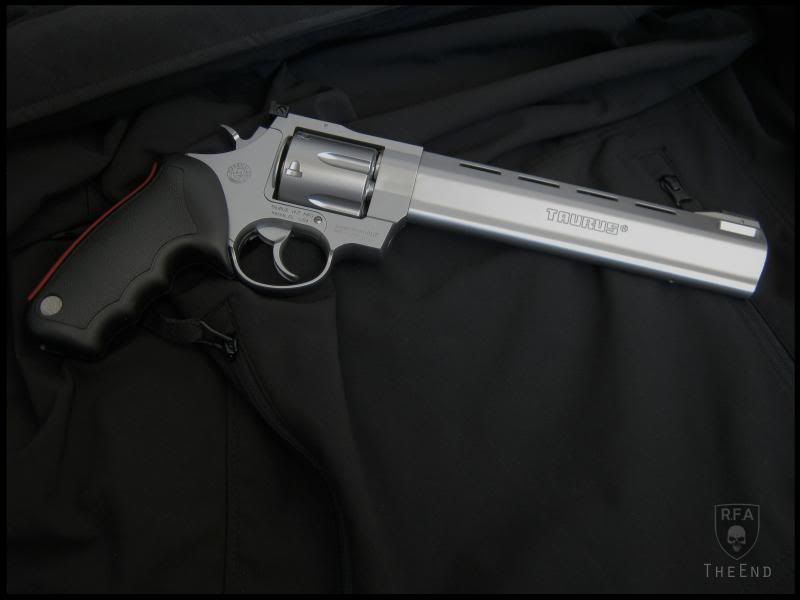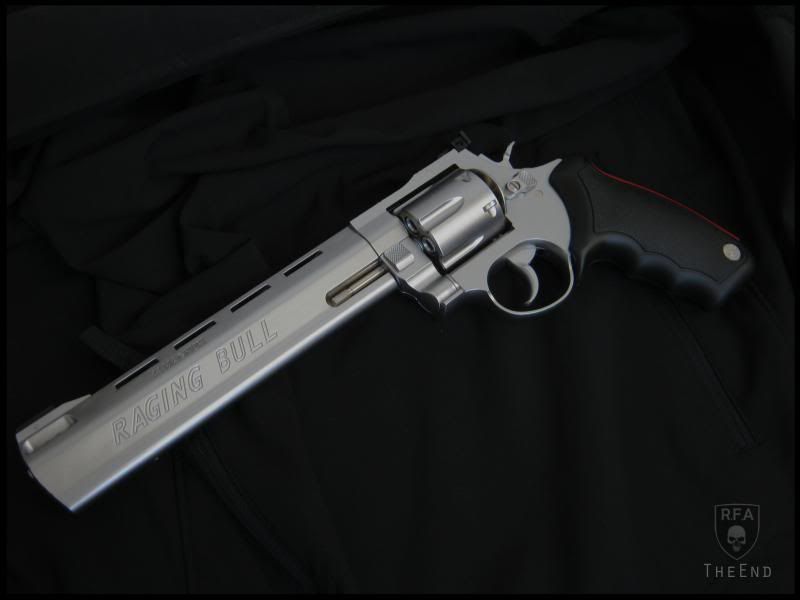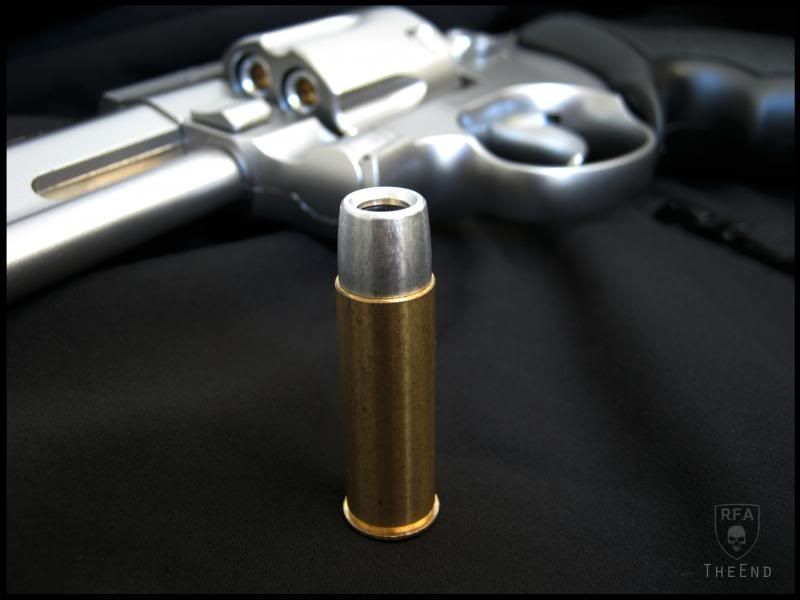 I apologize for the horrible lighting in this one. Was difficult to find an angle where they didn't reflect like crazy and just gave up trying at the time.
My hand canons. Marushin Raging Bull (its HUGE), Tokyo Marui Desert Eagle, and KWA MK23. I also have 3 Tokyo Marui MK23's but you get the idea. Love me some hand canon.
Marushin Mossberg 500 SSB 8mm Spartan Imports version
One of my personal holy grail replicas is the Marushin M500 in 8mm. I hesitate to call them rare as finding people who own them is fairly easy. Finding one for sale isn't easy. Searching usually led me to old outdated posts from years ago or shady listings that looked like the ACM. Then this one showed up from Skypilot who is fairly local to myself. Didn't take long to make that trip. The Marushin makes the ACM version feel like an absolute pile of shit. This thing is just shy of real steel weight and is solid as a rock. This is the SSB (Super Sonic Barrel) which has adjustable hop up. It is also the Spartan Imports version which is marketed for the US. They had Marushin cast the gas tank without the pressure relief valve so it can run propane with no trouble. It also has steel cocking arms from Skypilot. Pretty much perfect. It is so satisfying to rack and the blue propane cloud that comes out of the barrel is obnoxiously awesome. This will join my "
never
for sale" club.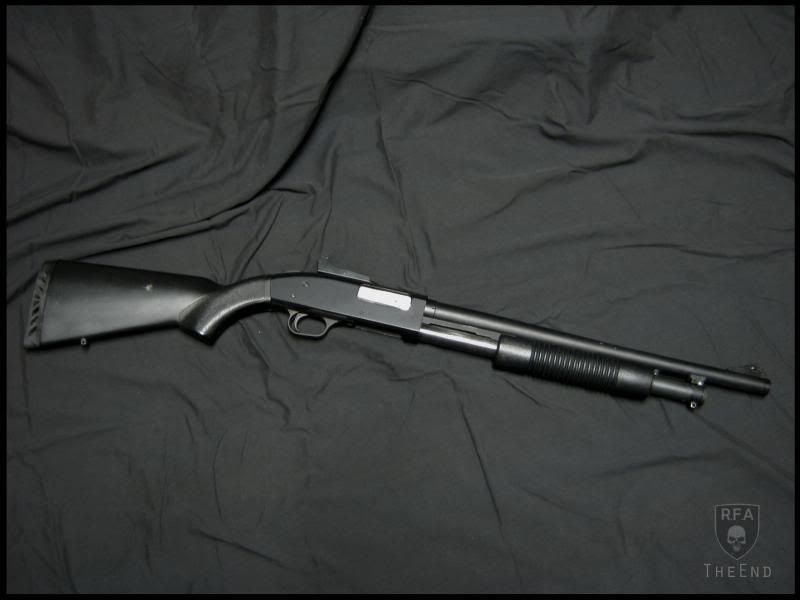 Classic Army X-Series M16A3 MWS
I built this a while back from an old X-series M4 and a pre-X M16 so I could have a trio of Classic Army X-series rifles in a "Mil-Spec" pattern. This way I could simply toss the accessories onto whichever one I wanted to use and go. I have a 20" M16, 14.5" M4, and a 10.5" M4. All have KAC drop in rails, FSP, bird cage, AWS stealth MOSFET, Prometheus barrel, and a flat hop. Outside of that they are stock. These were built as my "whatever goes" rifles meaning if it's raining, snowing, muddy, short notice, whatever, I have a rifle I can grab and I don't care if it comes back broken. I absolutely fell in love with the M16. This thing is almost all stock and yet performs on par with some of my more modified builds. I stuck a scope on it my last two outdoor games and used it as a DMR, then swapped the scope for my EoTech and used it in CQB to great effect. Didn't even take the bi pod off. Still looking for a solid stock compatible sling mount.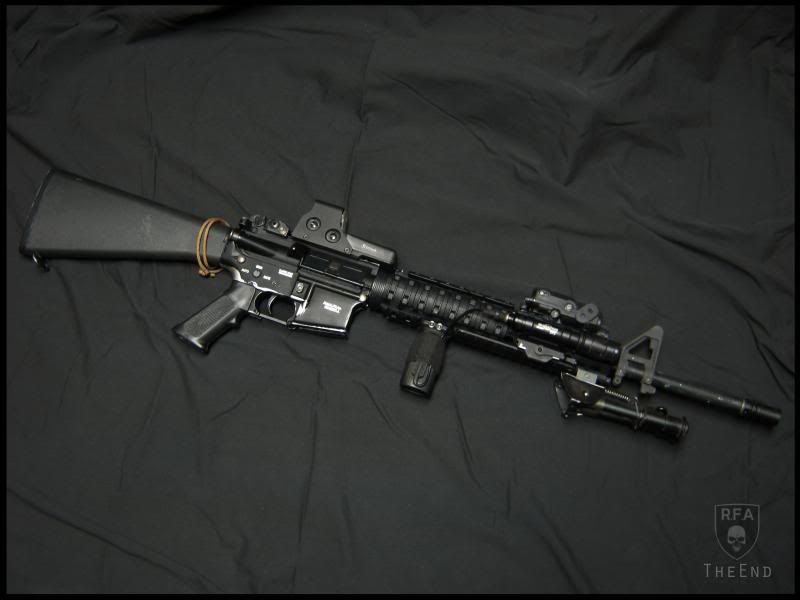 Vision King Short dot and Element La Rue SPR mount
Finally got around to putting this together. No retailer I could find had both in stock so I went to Airsoft Global and eBay which meant separate S&H and all that. The SPR mount has trades which is cool since the listing didn't show them and I wasn't expecting them. I mounted it on my 417 as I think I know where I'm going with it, but it may end up on my PTW since it has a 12" La Rue rail and has the range to use the 5x power.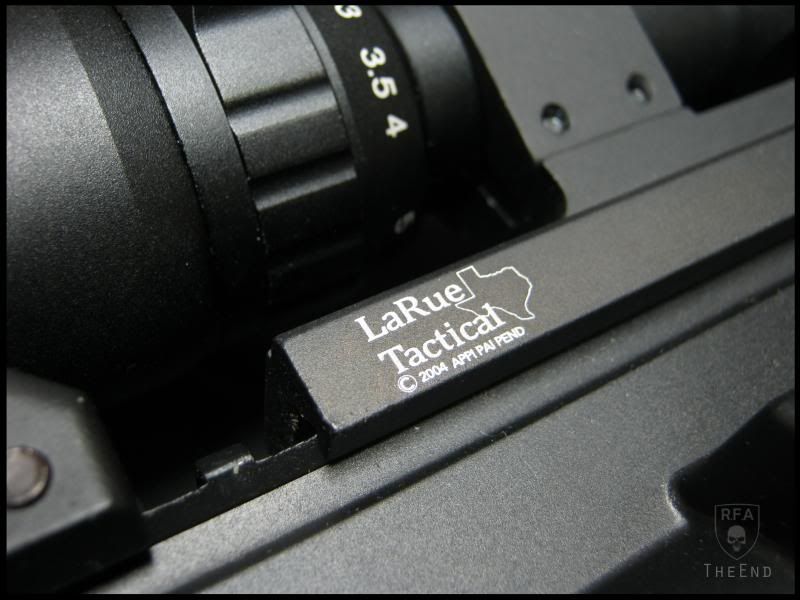 Silencerco Osprey Suppressor
This one I am royally pissed about. I ordered the 16mm+ version but was shipped the 14mm+ version. I contacted the retailer and they have not responded which means I'm probably stuck with it. I came across a new set of threaded inserts for it but that's $25+ shipping I shouldn't have to pay. This has a barrel inside (marketed as a "range up" suppressor) but I was going to rip it all out. I had intended to mount it on my Tokyo Marui MK23 since it is NBB and would look awesome with it since it matches the slide shape. Now I'm stuck with 14mm+ which will only fit my USP and PTW and neither of those were my intended mount. If I don't hear back on Monday I'll probably cave and order the inserts from a different retailer.