Post by wolfgeorgegr on Dec 31, 2014 1:04:43 GMT -5
This is my review and thoughts of the Merlin BBU that Volante airsoft released
www.volanteairsoft.com/?product=merlin-blow-back-unit
To be honest I've read a few things about that engine, I had steel and brass guns but I was reluctant on whether if I really needed it! Well now I know for sure how wrong was I!!
Well I received the engine in a nice small package saying on the outside with big letters
"VOLANTE-AIRSOFT MERLIN BBU SERIES". Well that was a first! The box itself made me think "something wonderful and with attention to detail is in there"!!
When I opened the box there were 2 plastic bags in there. One with the Merlin in and one with 5 dedicated to Merlin gas route seal gaskets for the mags.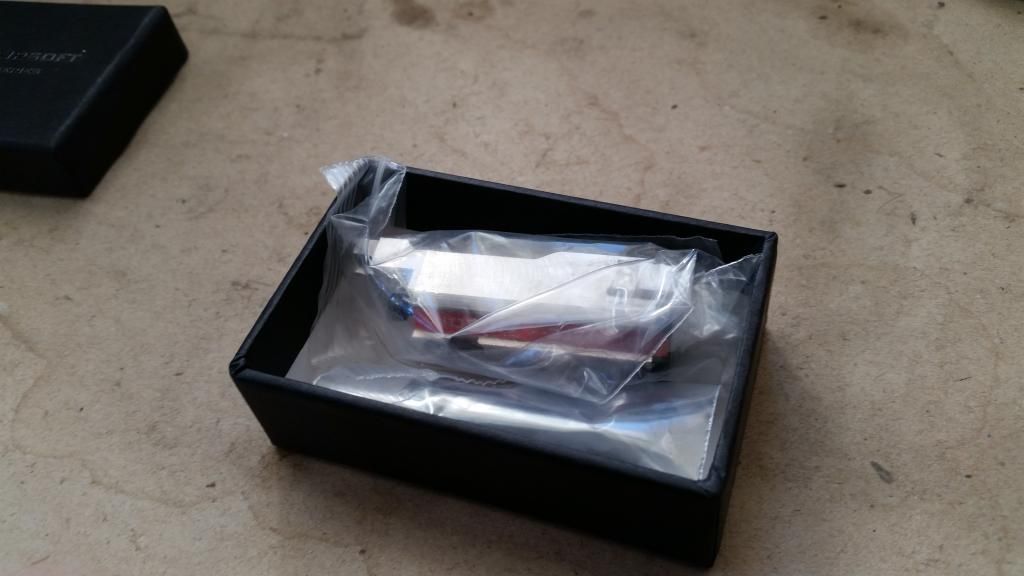 Taking out of the plastic the Merlin BBU the first thing I thought was how solid and heavy it felt !! The BBU itself it's made out of steel, the nozzle has zero play right or left, there's nothing lose there, the return nozzle spring is in the BBU itself. So nothing falls if you flip up side down. Well that was a first for me!! That nozzle spring on the regular BBUs gave me some nerves on some builds!
The BBU itself is really really nice, personally I haven't seen anything like it and for the first time I can see clearly who was the manufacturer of that thing!
'Mine is a v 1.8 Merlin and had a black plastic front cap but as Volante told me now it is replaced into stainless steel!
A few numbers before I continue just to have an idea what I'm testing..
These are the weights of a few other BBU's I had and a weight comparison of the steel and an exactly the same aluminum slide.
The BBU's had the nozzle and return spring on.
Stock Marui Hi Capa BBU w/stock nozzle: 48.5 grams
Airsoft Surgeon BBU w/ AS nozzle: 28.3 gram
UAC BBU w/ aluminum UAC Nozzle: 26.7 grams
Merlin BBU: 49.1 grams
The Steel IMM slide : 215.5 grams
ProG4 Alum IMM slide: 80.0 grams
Installation
Well this was the gun I wanted to test it… A Open class steel SV IMM..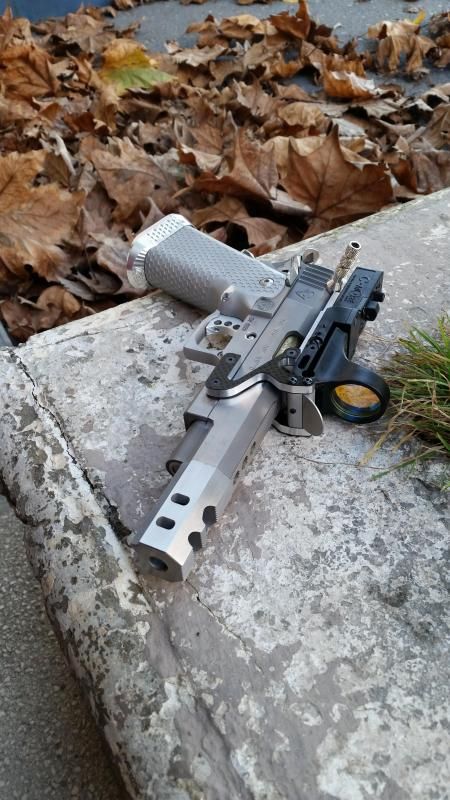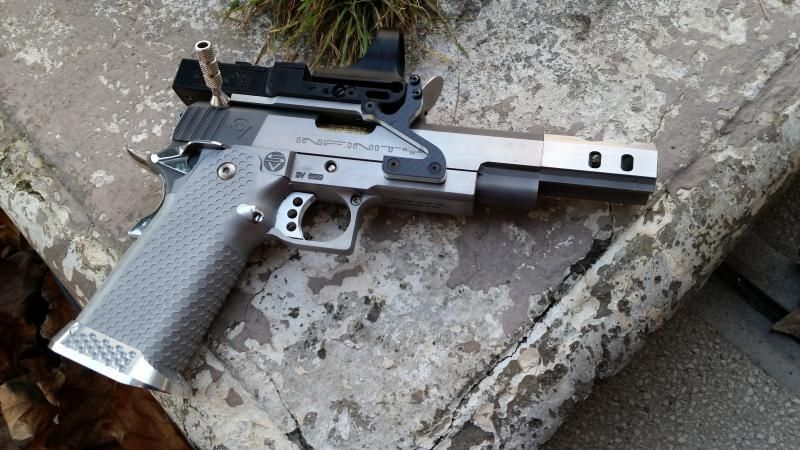 The installation was pretty strait forward, the only thing I did was to sand down the 2 side tabs of the BBU cause it was going in the slide really really tight! 5 mins with a file, I took it slow and it's steel … Takes some more time to sand it down than aluminum.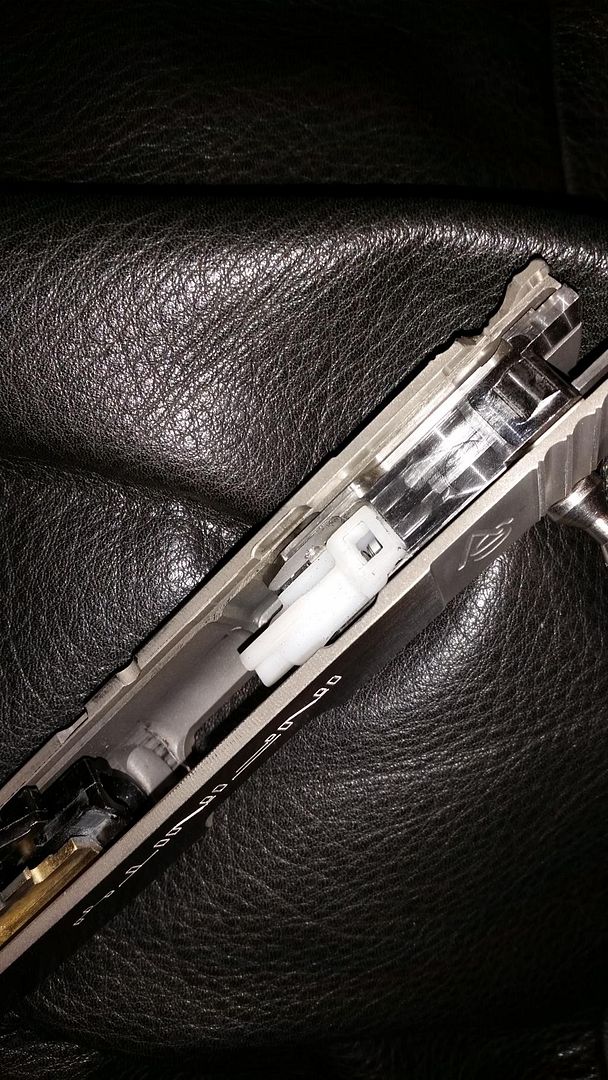 The other thing I did was to sand down the rear screw, the one that hold the BBu on the slide, the screw was about 1.5mm too long and was pushing the nozzle forward. This gave me sluggish recoil and action.
The other thing you really HAVE to replace is the magazine's gas route seal gasket. This is required cause the Merlin has about to 2mm forwarded gas inlet port.
I didn't do anything else to the slide or the BBU, the slide moves back and forth freely, without catching on something.
Next stage … Shooting!!
Well.. What can I say now! That thing transformed! Well I don't have proper equipment to take a nice video but I used my cell phone camera to capture the second gas fill of the mag!
That thing has massive recoil and really crisp and smooth action and still shakes my camera, that I hold with my other hand!! It's really impressive! The sound is about the same but that thing has now an increased recoil, I know not exactly you're after a open class race pistol but I'm not going to take part to AIPSC race with that gun!
This is the short video I did
www.youtube.com/watch?v=5762_30jXYM
I reassure you I'll take some more video's !!
The Merlin BBU is something you don't see everyday, it's really cool looking piece that certainly improved a lot my steel gun. The recoil is massive and yet can empty the entire mag when rapid shooting.
I highly recommend this piece, sure it's not for AIPSC but you will love the sound and feel it give you. I will take this gun to a CQB skirmish later next month! I always wanted to skirmish a open class gun!! I think it will be fun!
I will update this thread with videos and other experiences along the way!
TheMerlin and the other BBU I own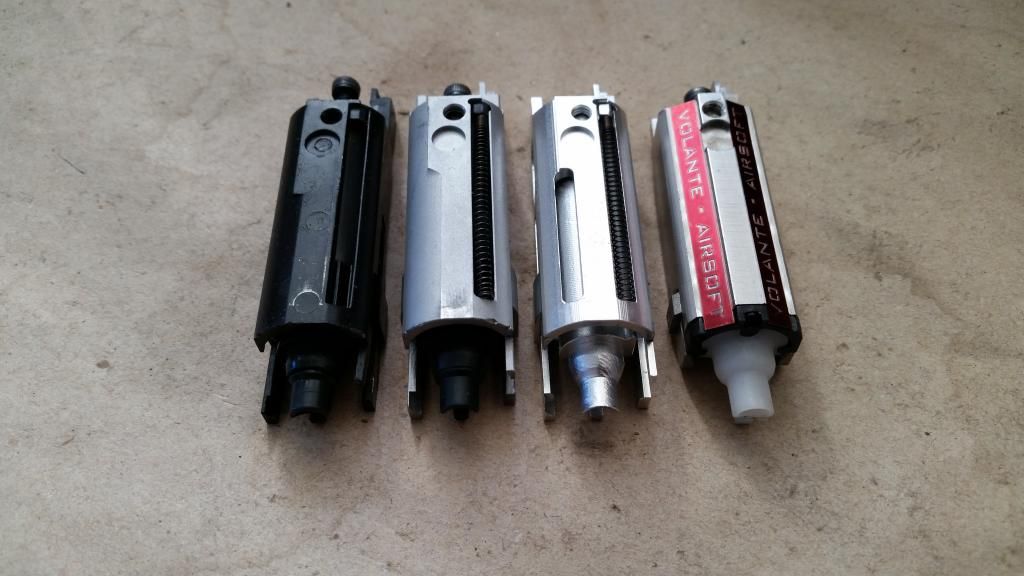 Wolf