Post by Flopper (Ozone) on Jul 26, 2014 16:12:47 GMT -5
Hey guys we need your help again! We didn't get as much as we wanted to completed during the first build day this year, so we're trying to round up some folks to give their labor for love.
When:
Build Day: Sunday August 10th 2014
Location: 6261 Hannan Rd Romulus Michigan 48174.
I notice on Google Maps it says it's a pet care place, which it is, the man who owns the land runs a dog training school or something, but that's the real location that I provided and there IS an airsoft field there.
Build day (26th): Time 0900-Whenever
NO AIRSOFT REPLICAS WILL ALLOWED ON THE FIELD DURING BUILD DAY, PLEASE LEAVE THEM AT HOME.
What the build day is: We are having a build day set up for future events; anyone willing to help volunteer their time to increase efficiency of this field is highly appreciated. We want to better this field, have input from actual players, and have fluid games. So we need your help! Come out to the field for a build day and earn a special reward for your time. Coming out to the field for the build day will guarantee you a free pass for the next event you attend at this field. That's right, the next game is on the house. Please come out and help make this field your home and make it be whatever you want, we are going to be swimming in supplies for building various things including a full sized structure (similar to that castle at No Limits), so please help out! You'll be compensated with free admission! The free admission will last until the end of this airsoft season. Goggles will not be required on the build day as it will not be eligible for combat. Please do not bring your replicas to the build day. We encourage you to bring your own tools if you are able to; we will have some there and sometimes we won't even need tools other than our hands, but the more the merrier, so please bring tools if you can! If you guys have gloves. Bring gloves for the build day, you'll probably regret not having them. Also, remember: NO airsoft replicas on build day, leave them at home.
WE DIDN'T HAVE ENOUGH TIME TO GET THIS STUFF SO, WE STILL HAVE ALL THIS TO MOVE: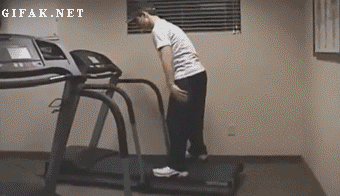 If possible please bring the following tools : gloves, hammer, prybar, screw drivers/cordless drills with Philips bits, manual staple gun, and if we could get one more wheel barrel that would be great ( greg has one )
Bring water and bug spray too. I would expect to get wet when we install the bridges so dont wear any of your fancy cloths. ( If you are afraid of getting wet/dirty you can just do other stuff while we do bridges, so you dont have to get wet)
This build day is crucial to get our SCENARIO up and running in three weeks, if we can't complete all we need by then, we have to postpone the SCEN and just keep running REC games, please come help! You'll be rewarded!
ROSTER:
Matrix Staff & Crew
Snarf
marine121496
Kong