Post by Leaf (AKA TacticalHippie) on Jul 14, 2014 20:41:37 GMT -5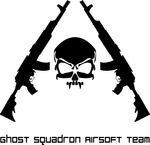 I had only one major issue, and it's something that most of you are probably not expecting. I'll tell it in story form, as that will make the most sense:
About thirty minutes after the final game ended, my friend (Killer) and I were packing our gear up. Most people booked it out pretty fast, so the number of people around was low. My team and I like to stick around a little after, hang out, talk, etc. We also had to prepay for Op: Breakout.
We were set up at the tent, and we each had a table to ourselves. I noticed while packing that there was a 3/4-full bottle of Coca-Cola sitting on Killer's table. I knew him and I had both bought Cherry Cokes at lunch, and drank them at lunch. However, Killer is known for consuming vast amounts of sugar, so I wasn't too alarmed and I figured it was his. Ten minutes later, and the only thing left on the table is that Coke. He says, "Dude, who's Coke is that?
"I dunno."
"I think it's [insert school friend's name here]'s. Should I pour it out? He already left."
"Do you want it?"
"Well..yeah." He opened it, sniffed, and then squinted and wrinkled his nose. He went back for a confirmation whiff, and then exclaimed, "Dude, that's got ALCOHOL in it."
He proceeded to dump it out onto the dirt, and then I smelled it. I can confirm it was alcohol.
So...someone had alcohol, and decided to leave it on a minor's table (intentionally or unintentionally). When I told this to Mosin, he pointed out that it was probably the paintball bachelor party.
I can confirm this as I had overheard that conversation go down.
Anyway other than the sketchy paintballers this event was a great experience I will try my best to make it to Breakout.
Pros:
This was the first certified airsoft field I had ever been to and I enjoyed having a red tagged rifle mainly because it caused me to think more about using my pistol. I was very surprised and impressed with the size of the field, especially since I heard that there was a total of 140 acres. I never encountered any rude or obnoxious airsoft players other than a certain member of the green/my team mentioned earlier, most of the players I encountered were fairly kind, respectful, and honest. I never observed anyone that I felt was not calling their hits. In fact I met a very kind and respectable guy named Nick that I operated in a squad with an shared a table with. I would enjoy operating with him in the future.
Cons:
I never heard a lunch break get called so I just ate lunch after I got shot while defending the castle in the second scenario. Although I had Revision turbo fan goggles running on high the whole day, the prescription RX inserts became blurry quickly due to the sweat soaking them that was dripping off my eyebrows and eyelashes. So if any one knows of a good remedy for that inbox me please. I felt that there could have been a bit more communication between the mods, COs, and teams, but who am I to judge that. I also think that it would have been a bit more convenient and enjoyable to have a vehicle that could have drove us to the far out locations like the green team's #5 sam missile cite. Also as stated by a few others if we are going to have civilians I think they should be designated role players dressed as civillians. That is a big reason im hoping to make it to Breakout.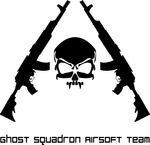 I already did. Hydrocortisone cream to heal and stop the itch
Whatever it was, it happened at the event, because the number of bites isn't increasing. I washed my clothes/gear first thing when I got home, and took a shower as well. If they were on me, they're dead.
Well that's good. crazily enough Hydrocortisone cream seems to heal nearly any minor wound. I have absolutely no bug bites from the game.