Post by Pagan on Jun 24, 2014 14:31:51 GMT -5

Presents
Second annual MIA Field Day at Action Paintball (Formerly known as No Limits Park) in Taylor on Sunday, August 3rd.
This won't be your average REC game. Along with our regular games, we are going to run some new small team vs team fragos.
We will be having a raffle again this year as well as a pre-game swap meet.
Field pictures:
www.actionpb.com/Fields.html
Gates will open at 9:00am
Swap Meet from 9-10:30 am
Trigger Time starting at: 11:00 AM. Please note, if you haven't chronoed by 11:00, you will have to wait until after the first game is started. We're done waiting for people.
Players are welcome to stage and chrono during the swap meet, but they will be in separate areas. We will be limiting access to the staging area to players who have registered for the game.
Event ends at 8:00pm
New for this year will be our two small squad/team Vs. team fragos.
3 man CTF: Pretty self-explanatory; 3 man teams, first team to 3 points wins. This will take place on several different fields for the different rounds.
4/5 Man HRT (Hostage Rescue Team): Teams of four or five will have to locate, secure, and extract a hostage from an opposing OpFor within a set time limit. Fastest time wins. In the event of a tie, we will have a special treat to decide the winner. The winning team will receive a one year free pass to No Limits airsoft games for all members.
If you wish to sign up for one of the two fragos, please message me, and I will put your group on the roster. If you do not have enough people to fill a group, feel free to use this thread as an opportunity to group up. I do ask that you be reasonable, and keeep the back and forth in the thread to a minimum.
For persons interested in the swap meet, please let me know. If there aren't enough people who want to do it, we can drop it from the event.
Cost: $20.00
FPS: MIA standards.
We are going to be enforcing a 1.55j energy limit on all polarstars and a top FPS of 540 for semi only firing replicas.
Eye Protection: Full seal goggles are required. NO GOGGLES, NO SHOOTING, NO EXCEPTIONS. Mesh goggles are NOT allowed.
You must sign a waiver. If you are under 18, your parent or guardian must sign the waiver as well. Waivers will be provided.
Here is a direct link to their waiver, so you can print it out ahead of time.
www.actionpb.com/waiver.html
There will be no ammo restrictions or player caps as it is a rec game.
Action Paintball (No limits) Rules:
Barrel condoms are required in the safe zone. These are available at most sporting goods stores or you can rent or purchase them at the field. Covers cannot be homemade.
Anyone between 12-14 years old must come with an adult.
Full face masks, balaclavas, lower half mesh face protection or something along those lines are required at no limits for everyone attending due to their new insurance. They are pretty laid back about this but just make an effort especially in the safe zone.
Players 14 and under must wear full face protection/paintball masks at all times.
Things to remember:
Bring bug spray.
Bring a barrel condom.
Bring extra socks (even if it isn't raining).
Location: Taylor, MI
Eureka Rd and Lange St. (just North of Eureka on Lange)
For directions click here:
www.actionpb.com/Hours_Location.html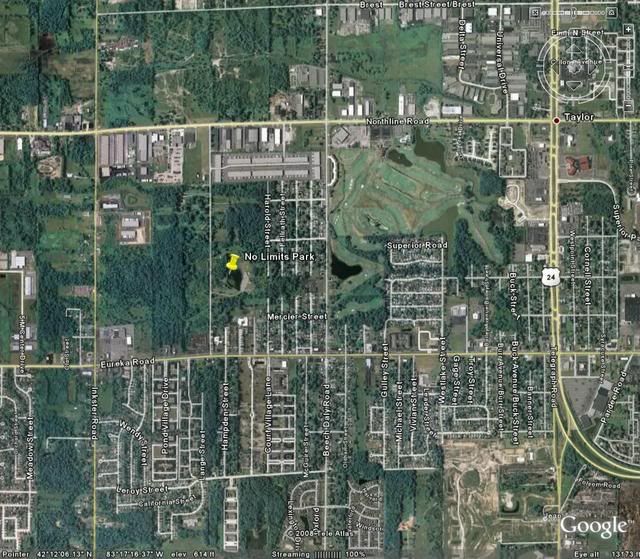 Tents and Canopies are welcome to be set up in the staging area.
Action Paintball is now going to be stocking airsoft gear, so BBs, green gas and other small items will be made available at the field.
There will be a generator available, so charging stations can be set up.
No Limits will be offering $1 slices of pizza at lunch time.
The field owners will be asking if people want pizza when you sign in. You won't have to pay right then, it's just to get a head count so they can order enough.
Roster: 89
Suicide Kings+?
CStingerGhost1 +4
Snarfdog +1
Bones
Rage +4
Phenix
slackerv8 +2
flameresistant +1
MTAC +4
Gabriel
Odin
zephurah
usagei +4
Mongo
metro466
evanwormer
Roger Monk +1
shrike
Coldwave
Sasquatch +1
kitz68
x
ZZan +1
Gravity +1
Impulse
schlag +5
Hunt +2
Crapshoot
Crux +1
Bulletproof
Tick +2
Tommy Gun +3
Carnage +3
Stache
auzzie
killing acer +2
airsoftbrothers2 +6
Blaze +1
tadkins734
zmaster +2
4/5ManHRT:
Rage
usagei
Gabriel
Swap Meet:
Lansfear
Bones
flameresistant
Mosin
MTAC
Gabriel
evanwormer
Roger Monk
Matic
Snarf
Tommy Gun
Carnage
kitz68