Post by X on Nov 16, 2013 13:30:58 GMT -5
Directory:
A:
B:
bud288 (
Yankee
)
Click Here
C:
coldwave (
Coldwave
)
Click Here
D:
E:
ehlers6287 (
Ehlers
)
Click Here
F:
G:
gigueand (
Gimpalong
)
Click Here
H:
I:
J:
jdl9th (
Knief
)
Click Here
joe (
Abbot
)
Click Here
K:
L:
legitmarine14 (
Zdybel
)
Click Here
M:
maticman1093 (
Matic
)
Click Here
mosin (
Mosin
)
Click Here
N:
O:
P:
pgnbstrd (
Pagan
)
Click Here
Q:
R:
S:
sniper452 (
Mako (3.14)
)
Click Here
steelfallenangel (
steelfallenangel
)
Click Here
T:
tracerbullet (
Da Vinci - Да Винчи
)
Click Here
U:
V:
W:
X:
Y:
Z:
I'll be maintaining the Directory above. The easiest way to find someone is to use the find feature in your browser. Press Ctrl+F and most windows browsers will let you search the page for text. Enter the member's callsign and click on the link next to their name. The listing will be sorted on the member's username and not their call sign so if you are looking through the list manually then make sure you check their actual user name by clicking on their callsign. This is done because a member can change their callsign at anytime but the username is permanent.
Rules:
1) Each member is allowed one post. This is not a discussion thread. I ask that mods of this section delete any discussion that takes place. If you have questions, comments, or suggestions use the discussion thread
here
.
2) Each post may contain up to 3 images. If you want to add more pictures, add links to external sites containing the images, or a link to your own gallery thread.
3) Each image should be of only you. Crop the image if necessary.
4) Do not create listings for other members. If someone doesn't want their mug on the internet then respect that.
5) No .GIF images.
I suggest that you take pictures of your 3 most common load-outs. You can always come back to your post later and edit it to contain the most up to date picture.
Here are a couple examples...
Bad Example...
Here you can't see the persons face or gear. Also, the picture is a maybe little too big. Not a good picture.
Good Example...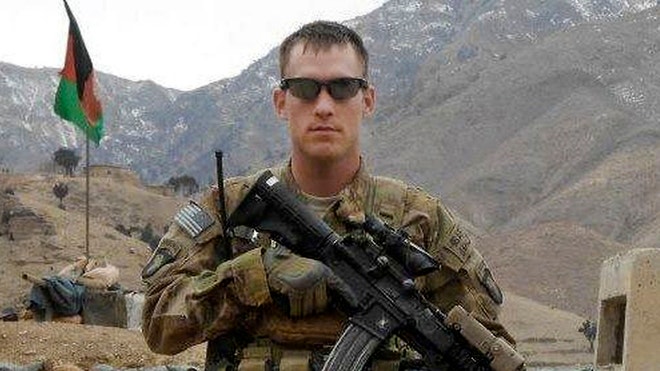 It's easy to see this person's face, gear, and gun. Good job random dude I found on google!
How to submit a picture:
Upload any pictures that you wish to share to a photo sharing website. I use
www.photobucket.com
. If you use photo bucket you can copy the direct link (found inside Links To Share This Photo) and surround the link with IMG tags. This will make the post show your picture inline. Below is an example...
[IMG]www.site.com/picture.jpg[/IMG]
Post that code for that picture and your other two pictures. If you have more pictures then either create another gallery thread for yourself or post the link without the img tags. The purpose of this is to cut down on the page load times. If everyone posted 20 pictures of themselves each page would contain 300 images!
If you don't follow the rules I won't add your name to the directory. If you made a post, followed the rules and you don't see your name on the list within a few days then PM me or a moderator of this section and they should be able to add you to the list.
I'm working on putting my pictures together now, but I figure I'll post this so anyone who wants to participate can get started.